ICMC ANNUAL REPORT 2018
03.09.2019
---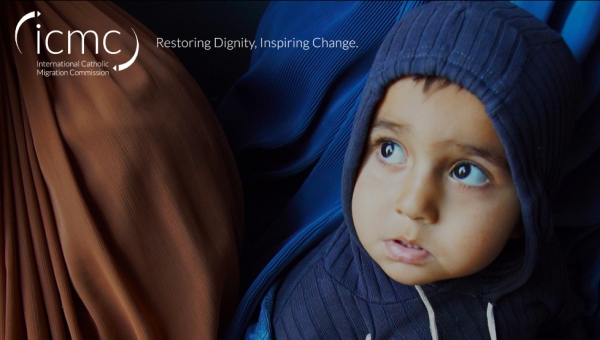 The International Catholic Migration Commission (ICMC) Annual Report for 2018 is now available online.
The International Catholic Migration Commission (ICMC) published its Annual Report 2018 which highlights a year in the lives of migrants and refugees.
"We at ICMC share a common vision: of a world where the movement of people across borders is safer, better regulated and widely welcomed as mutually rewarding for everyone involved. In working towards that vision, we depend on – and deeply appreciate – the support of our members, partners and donors." - ICMC President Dr. Anne T. Gallagher.
Working towards durable solutions for refugees, ICMC continued to serve as a key partner in facilitating resettlement through the U.S. Refugee Admissions Program (USRAP) in Turkey an Lebanon. ICMC's Resettlement Support Center Turkey and Middle East (RSC TuME) draws on over 65 years of experience assisting governments and international agencies to resettle refugees. The RSC TuME provides a range of customized services for refugees being considered for resettlement in the US.
"I invite you, the reader of this report, to join in [our] mission: to serve and protect uprooted people wherever they may be, restoring their dignity and inspiring the necessary changes for their human rights to be respected." – ICMC Secretary General Msgr. Robert J. Vitillo
To read the full ICMC Annual Report 2018, please click here.